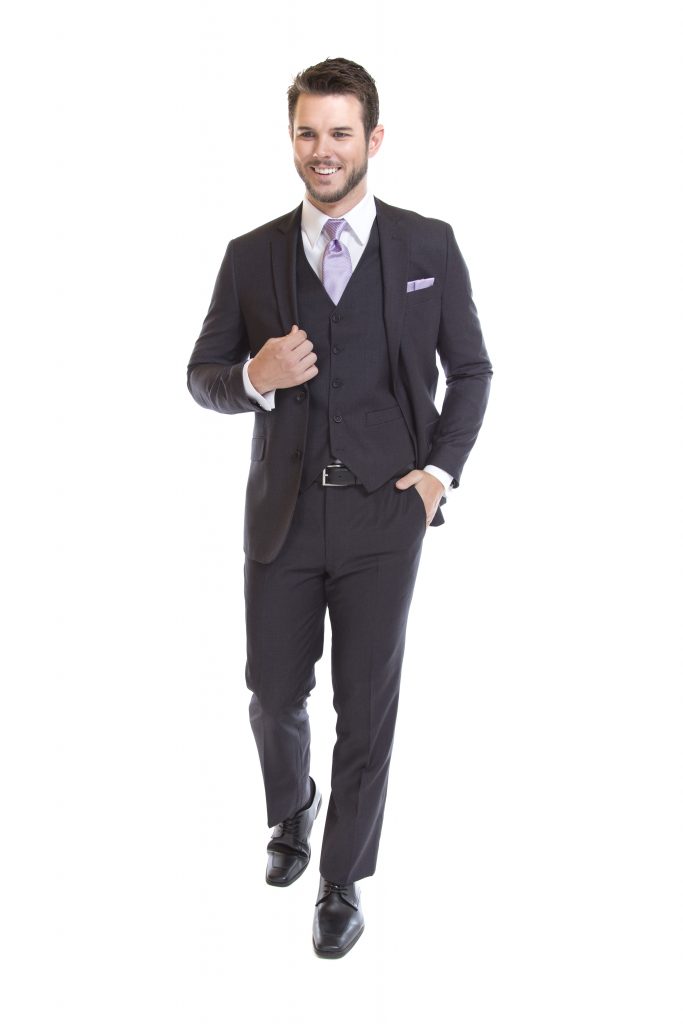 Medium-grey Suit by David Major
Get the slim-fit look you want with an outfit that accentuates your body instead of hiding it. The medium-grey suit by David Major is among Mr Formal's best selection. Sporting a slim lapel, tapered-looking jacket and pants with a medium-grey color that looks great at work or at a wedding.
Rent or buy this outfit today!
Type: Suit
Label: David Major
Color: Medium Grey
Product Fit: Slim-Fit
Model: Single Breasted
Style: Standard Coat
Front Buttons: 2 Buttons
Lapel Style: Notch
Lapel Material: Self
Coat Length: 32″
Pocket Style: Self Flap
Fabric: Wool