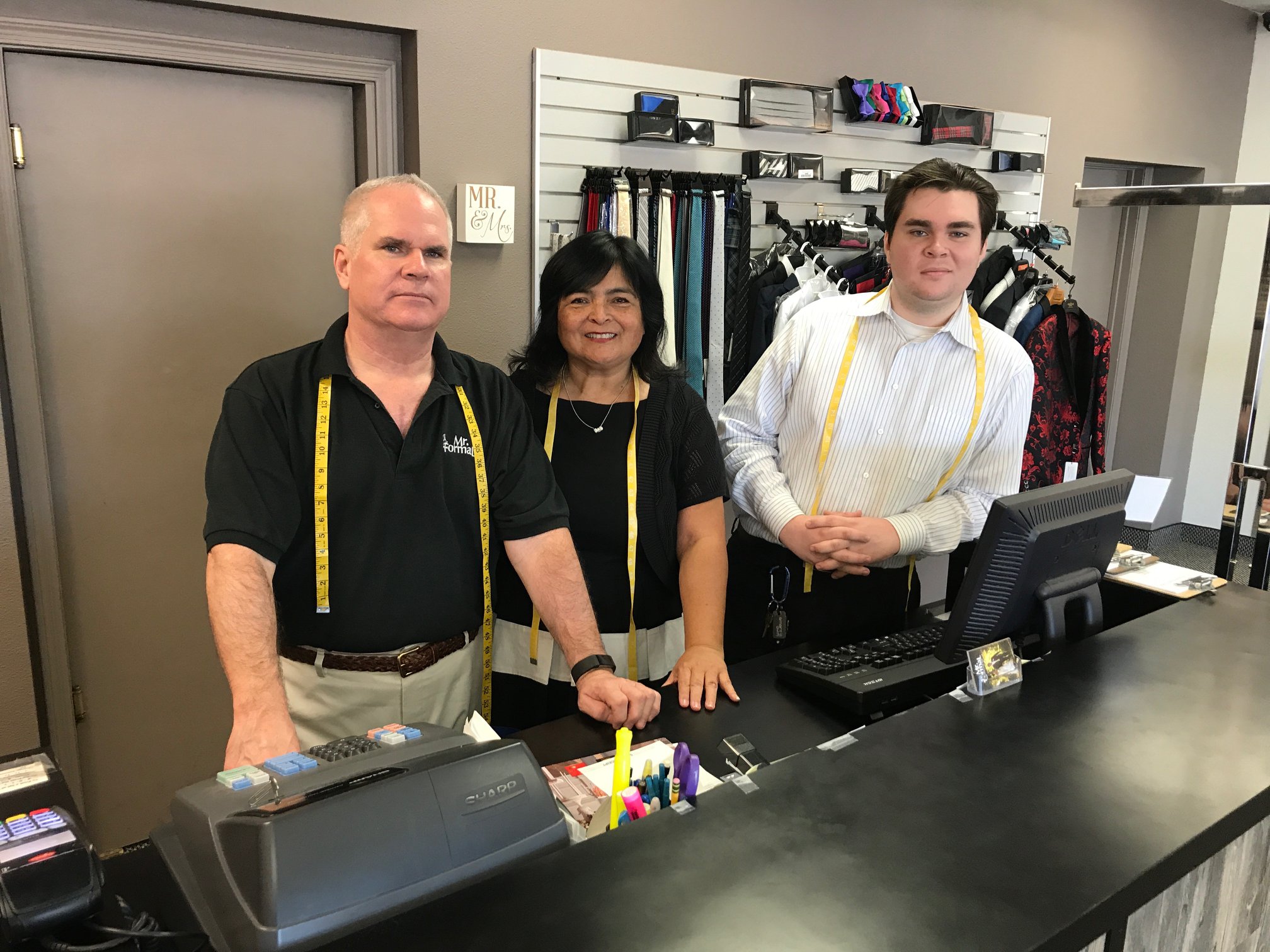 At Mr. Formal, men's formalwear isn't just something we do for eight hours a day. From the moment we wake up in the morning, to the moment we lay our heads down at night; we eat, sleep, and breathe men's formalwear.
In fact, the story of our family's involvement in formalwear goes all the way back to 1982, when co-owners Patty and Brian first met working at Abrams Formalwear in Palo Alto, California
Even before that, they both had roots in mens formalwear in the mid 70's; Patty at Gingiss formalwear, and Brian at Selix formalwear. That's nearly a century of combined experience. Try finding that at a big-name mall-based suit store!
When you come to Mr. Formal, you're not just buying a suit or getting a tux. You're getting decades of men's formalwear experience and expertise behind your purchase, from the moment you walk in. We'll work with you to find that perfect suit or tux that fits both your body, and your budget.
At Mr. Formal, we're a family. And not just in the corporate buzzword sense; we're an actual family. And when you come into Mr. Formal, you're family.