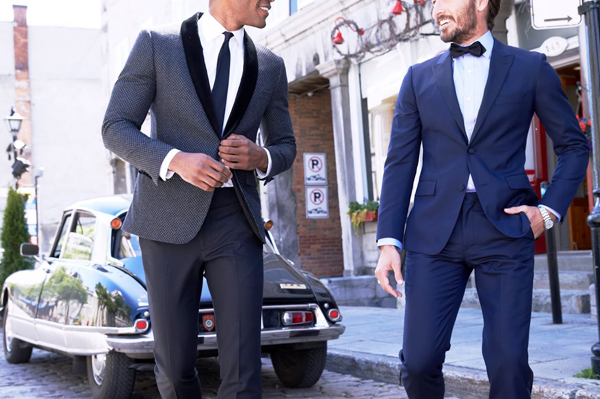 Tux and Suit Rental
Every man needs to wear a tuxedo during at least one or two points in their entire life. And every man needs to wear a suit during several points. Some men even wear suits and tuxedos regularly. Picking an outfit to rent or buy, can be an intimidating prospect. Especially nowadays, with so many choices flooding the market. And this, is where Mr. Formal tux and suit rental in Phoenix comes into play.
The best suit rentals in Phoenix
Mr. Formal tux and suit rental has been helping men and women in Phoenix pick the best outfit for their occasions, for over forty years now. Their location in the heart of Central Phoenix is accessible to people from all over the valley.
You can either make an appointment at their Central Phoenix location, or you can just walk in. The experts at Mr. Formal will make your tux and suit rental easy and hassle-free. They will walk you through every step, helping you pick the best outfit for your occasion.
It doesn't matter whether your occasion is just a work party, a wedding, a formal gala, or a casual thing. Mr. Formal has tux and suit rentals for any and all occasions.
Mr. Formal Arizona has the best selection
Are you setting up a wedding in Phoenix and looking for an accessory color to match your theme? Mr. Formal has over two hundred different colors and patterns for you to pick from. Your tux and suit rental will always look up to date, since Mr. Formal does their very best to keep the most current colors and styles in stock.
And of course, colors aren't the only thing to consider when choosing your tux and suit rentals. Mr. Formal also boasts the largest in-stock selection of suits and tuxedos in Arizona.
This means whether you're looking for an old fashioned look, or a swanky modern cut, they will have it. Mr. Formal in Phoenix has everything from tailcoats to zoot suits to red coats, and many more. If you're not looking for something that stands out too much, they have the best range of standard suits and tuxedos as well.
Slim and Fitted Suit Styles
Are you looking for a slim fit or fitted look for your tux and suit rental? Mr. Formal in Phoenix has got you covered once again. They have a wide range of fitted coats in black, grey, light grey, ivory, and even navy blue colors!
And as if the biggest in-store selection in Phoenix wasn't enough, Mr. Formal stands alone in another regard: the personal touch. Their knowledgeable staff will work with you personally to make sure you get the best look and best fit. Your tux and suit rental will come out looking as if it was tailor-made for you!
Stop by any Mr. Formal for your tux and suit rental, and you'll be the best-dressed in all oh Phoenix!